Mandrel bars reconditioning:
A strategic component in the production of seamless pipes is the mandrel bar, which works in contact with the incandescent blanks inside the rolling cages.
This process, repeated hundreds of times, compromises the chromium plating and often also part of the surface. As a result, what is known as "Elg Chromium Plating Reconditioning'" is required. This consists in downgrading to a lower gauge, bringing the spindle back to an as-new condition and giving it a new life.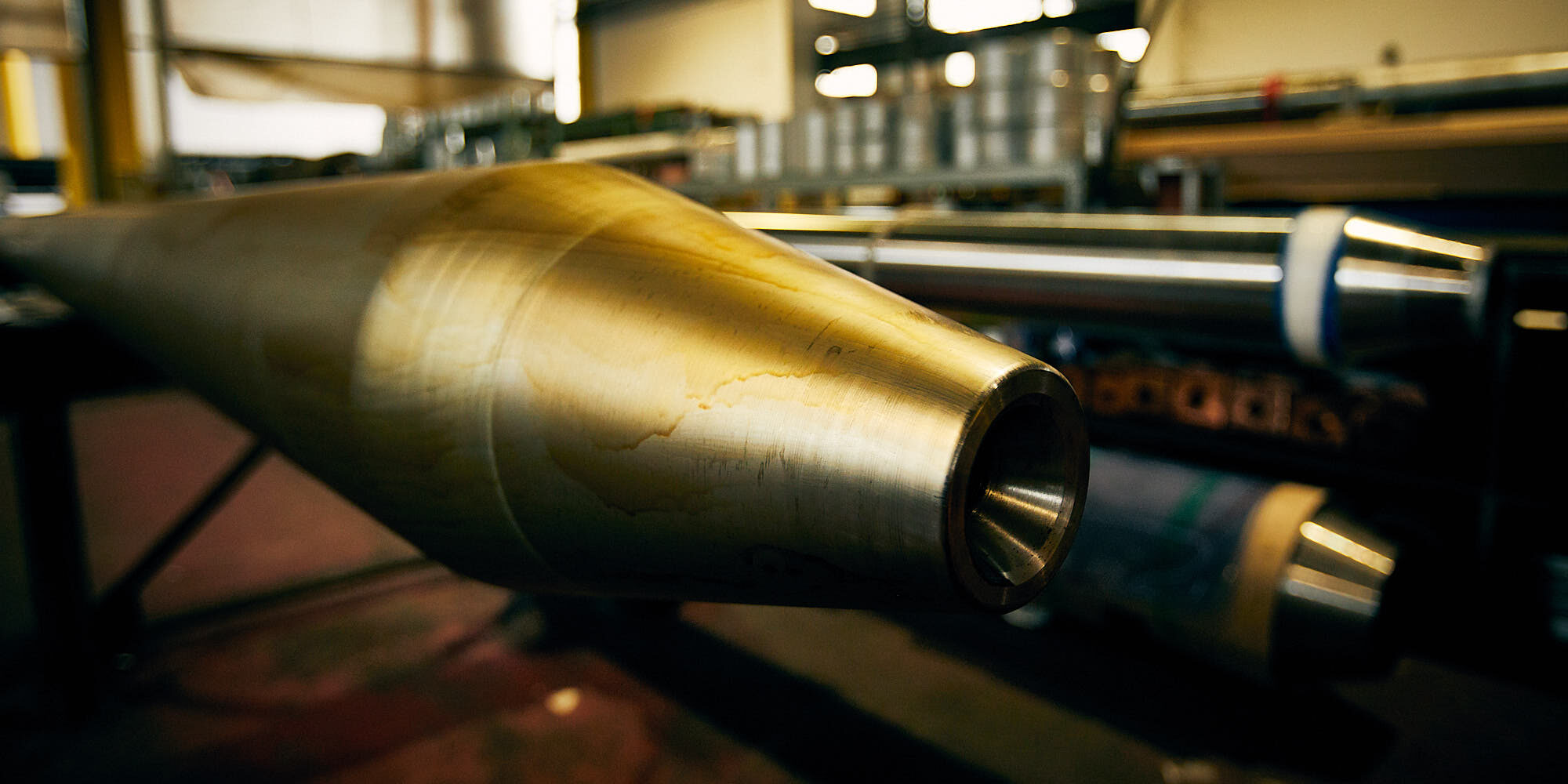 The long history of Elg Chromium Plating Srl has been characterised by the presence of an in-house engineering department capable of designing and building complete continuous chromium-plating lines and the entire range of accessory machines:
Single and multi-axis continuous chrome plating lines for diameters up to Ø 500 mm and lengths reaching over 20 metres.
Special belt grinding for diameters up to Ø 500 mm and for lengths up to 20 metres.
Chrome-stripping systems.
In this technology, which is already the subject of multiple patents, enabling:
Better energy performance
Improved product quality
Even application
Lower production costs and simplified automation
Complete environmental safety
Capacity to handle large diameters and indefinite lengths
Low running and maintenance costs.
Within the scope of environmental safety, our systems are characterised by the use of low volumes of electrolyte and consequently low suction volumes; the water used in the washing process is reused to compensate the levels. Atmospheric emissions are well below the legal limits, CrO3 <0.05 mg/Nm3 –  H2So4 < 0.1 mg/Nm3.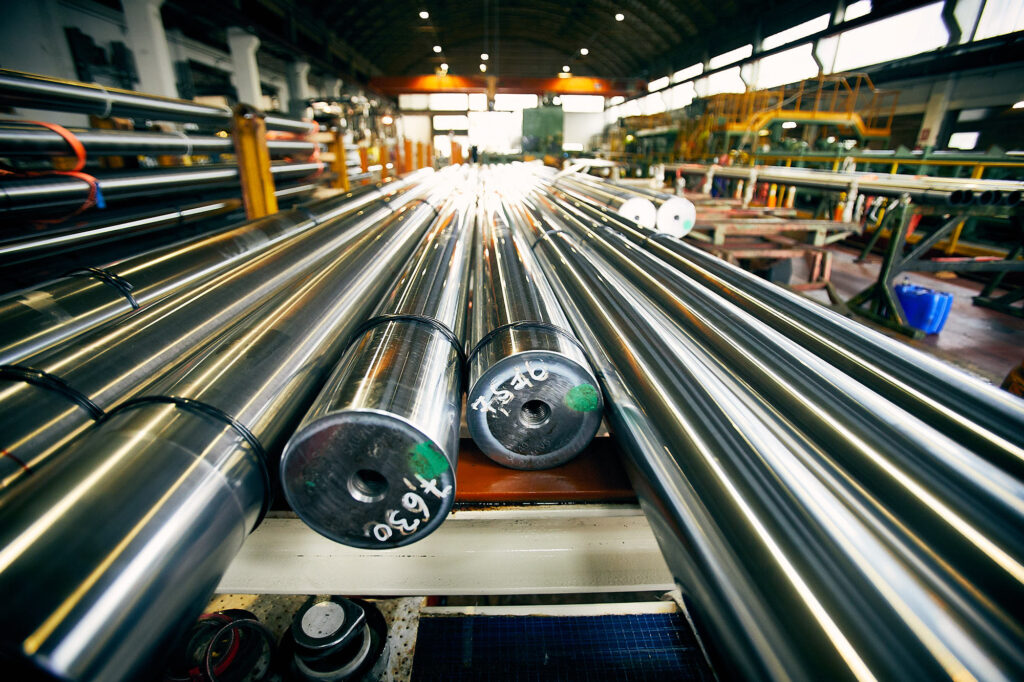 ITALY-ABROAD REALIZATIONS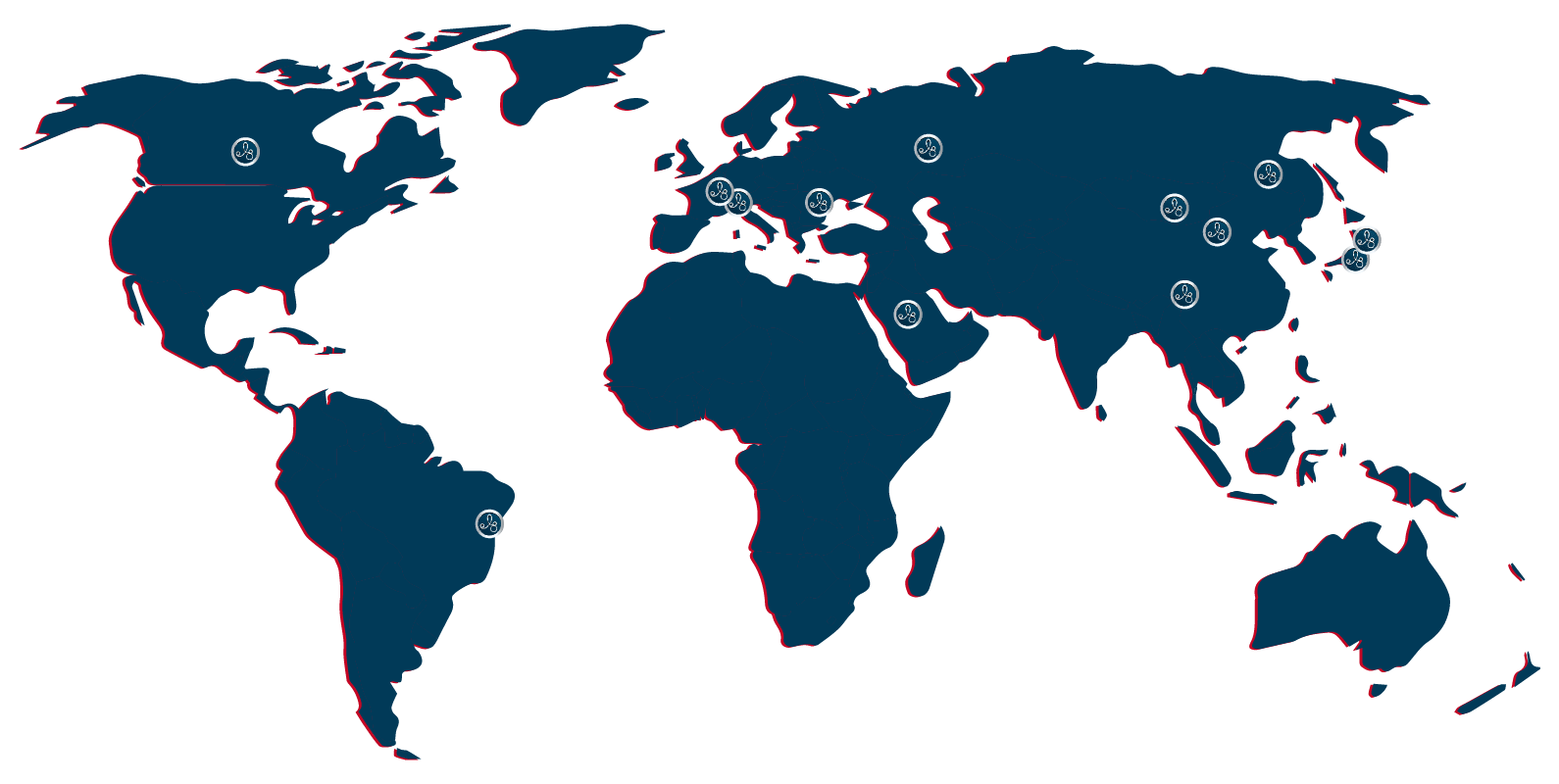 Realizzazioni Italia-Estero
Alcune delle nostre principali realizzazioni sia in Italia, che all'estero.